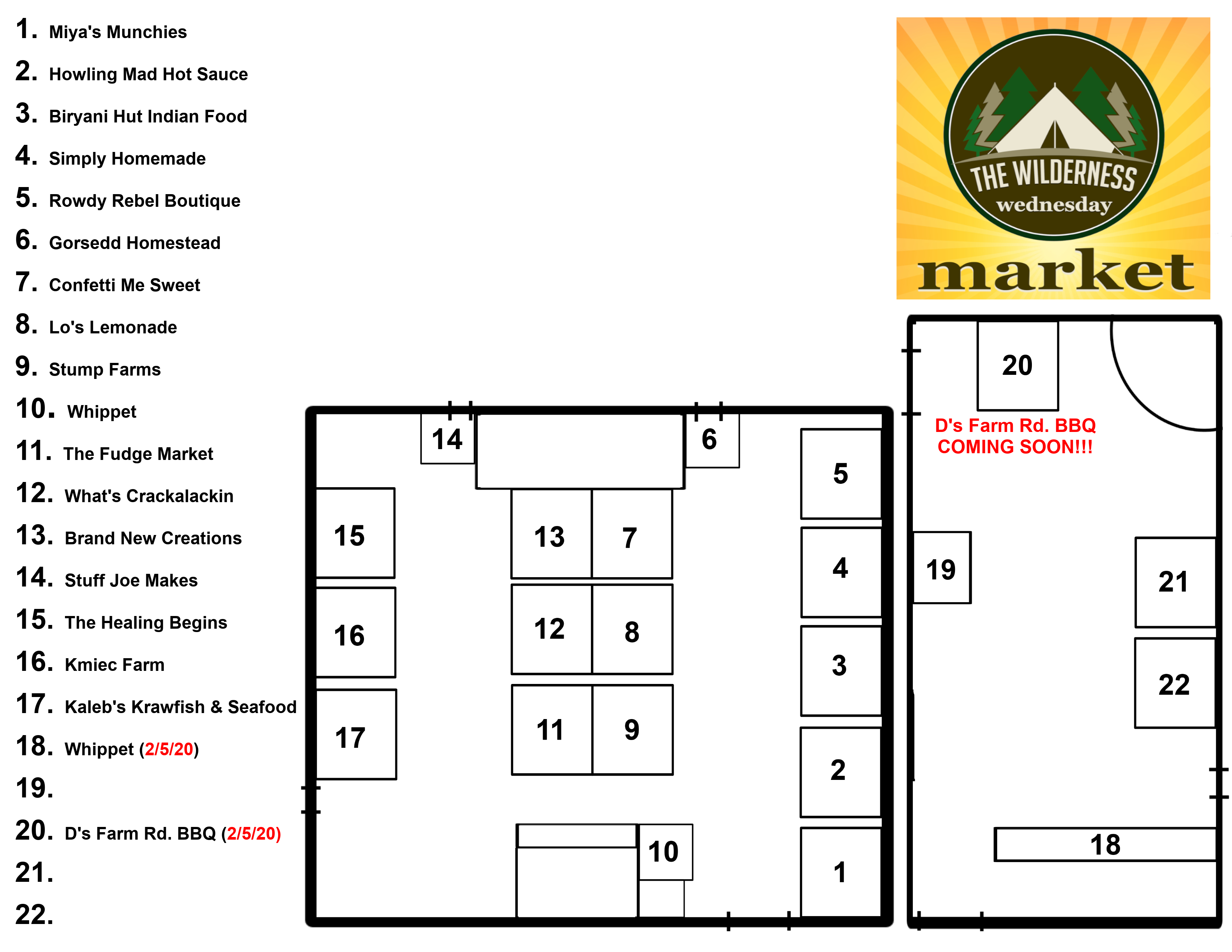 a detailed description of our vendors and their product line can be seen below
Known affectionately as the "Biscuit Lady," Miya has over a dozen varieties of scratch made biscuits such as her signature Bacon, Cheddar & Green or Roasted Garlic, Asiago & Thyme. There are even sweet options such as the Glazed Lemon Blueberry or Honey Cinnamon. In addition to biscuits Miya also makes homemade jams and butters, as well as her Boozy Jams; jams infused with alcohol like her Orange Mimosa or Bourbon Bacon. She will also have a wide assortment of scratch made baked goods ranging from loaf breads, to pies and more. Please help us in welcoming this talented baker to our community!
Howling Mad Hot Sauce is dedicated to making quality hot sauce from fresh ingredients. We're Crazy About Flavor!!! We are a Texas based, family operated business. We are dedicated to sustainability and grow many of our own peppers using organic methods. We source the ingredients that we don't grow locally and organically whenever possible.
Biryani Hut Indian Food
Biryani Hut Indian Food is very particular in using high quality ingredients to deliver fresh, authentic Indian Food to their customers. In addition to pleasing the palette, Biryani Hut is passionate about introducing its customer to the Indian culture through delicious Indian cuisine.
Simply Homemade
Simply Homemade is a small, local, family owned business. We specialize in jaring fresh Jams, Pickled Veggies & more!! Everything is made with tender care, just the way Granny used to make it; a little hard work and a whole lot of LOVE.
Rowdy Rebel Boutique brings a fresh uniqueness and flare that is sure to catch attention and turn an eye! From custom t-shirts with catchy and sometimes snarky phrases to rustic and creative yard art to their signature handmade air fresheners, you will always be able to find something fun and fashionable at Rowdy Rebel Boutique.
The Gorsedd Homestead & Costumery offers custom sewing, as well as Essential Oil blends for everyday use. A seamstress of over 20 years, Stacy creates custom outfits for events including Renaissance Faires, Dickens Festivals, and cosplay, as well as modern items with historical inspiration. All essential oil recipes are home crafted by Stacy using high quality essential oils, and incorporate two decades of her studies in herbal and natural medicine. Silver Spider Designs (the Gorsedd's jewellery line) offers hand crafted necklaces and earrings designed to be worn and used with essential oils.
Confetti Me Sweets specializes in bringing you flavors that you haven't had anywhere else. Be sure to check out the amazing dream jars, full of flavors in each bite and it'll keep you coming back for more. Our delicious cookies; you haven't tried a good cookie until you try these! I'm a macaron artist, so I love to incorporate merengue in my dream jars to give it an extra crunch. HOMEMADE WITH LOVE!
Lo's Lemonade is certainly not your typical childs play lemonade! Lo, the youngest entrepreneur at our market, is the daughter of Kevin & Alicia Stump, the owners of Stump Farms. Lo's Lemonade is no gimmick. She has been wanting to have her own business to set up with mom and dad and we are glad her dream has become a reality. Lo's 'Farmer's Lemonade' is made from scratch with herbs from the Stump Farms garden.
Stump Farms is a Magnolia Farm that produces seasonally fresh canned or frozen produce, jelly & sauces from our gardens. We make family friendly skincare, naturally made and milked. We also offer processed whole chicken & rabbit.
Driven by our love for coffee, community, and food. Coffee is something you can have on the go, or it's something you can sit and enjoy. We are passionate of bringing people together, building relationships, and building the community. What better way than a cup of life @ Whippet. Live responsibly. Drink better coffee.
The Fudge Market has homemade-handmade fudge. We offer fudge with walnuts, plain fudge, peanut butter fudge, and buckeye fudge. It comes in a beautiful one pound box with a ribbon wrapped around it. Great for gifts. We can be found at the Farmer's Market for your fudge fix!
What's Crackalackin has taken pork rinds and cracklins to the NEXT LEVEL. The flavors and seasoning they have created are delicious!!! Looking for a new snack food and unique ingredient to add to your home pantry? What's Crackalackin will for sure hook you up with a go to favorite food.
Brand New Second Hand Creation
Description of Brand New Second Hand Creation is coming soon!
Stuff Joe Makes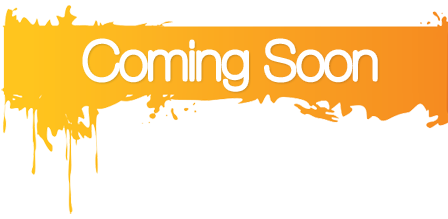 Description of Stuff Joe Makes is coming soon!
If you've heard about Turmeric, you know about its anti-inflammatory properties. We've added it to olive oil, along with some beneficial herbs and spices to create flavorful oils that can be used to sauté or roast everything from grilled fish to oven roasted potatoes. We have spreadable sauces that give you a sweet way to enjoy the benefits of turmeric on everything from toast to ice cream. Our herbal teas give you a punch of Turmeric in a hot or cold drink. With cold and flu season upon us, our Elderberry Syrup with the added boost of Turmeric is a must for the entire family.
Kmiec Farm is located in Sealy Tx. We are a small family run farm, which has been growing produce for our family and local customers. We have added bees to our farm and offer raw honey and comb honey, along with lotions made from the bees wax. We recently added strawberries and blackberries to provide fresh berries in the spring. We also offer jellies and jams. We have free range chickens and duck and offer farm fresh chicken and duck eggs. We are currently building greenhouses to extend our growing seasons for farm fresh produce.
We only offer the very best quality seafood on the market. Every week, we replenish our products from local fishermen, so you can always be assured of freshness and proper handling. You will never get a farm raised product from us and we will never short cut on quality! Oooooo Weeeee, come get ya sum!!!
Not all BBQ is created equal! D's Farm Road BBQ is proof positive of that statement and they are second to none in quality and taste. Of course, for those who like BBQ sauce on their BBQ, D's will have that option for you, but BBQ sauce is not needed when the meat tastes as good as D's. You better get here early, if you're not wanting to see his signature 'SOLD OUT' sign.