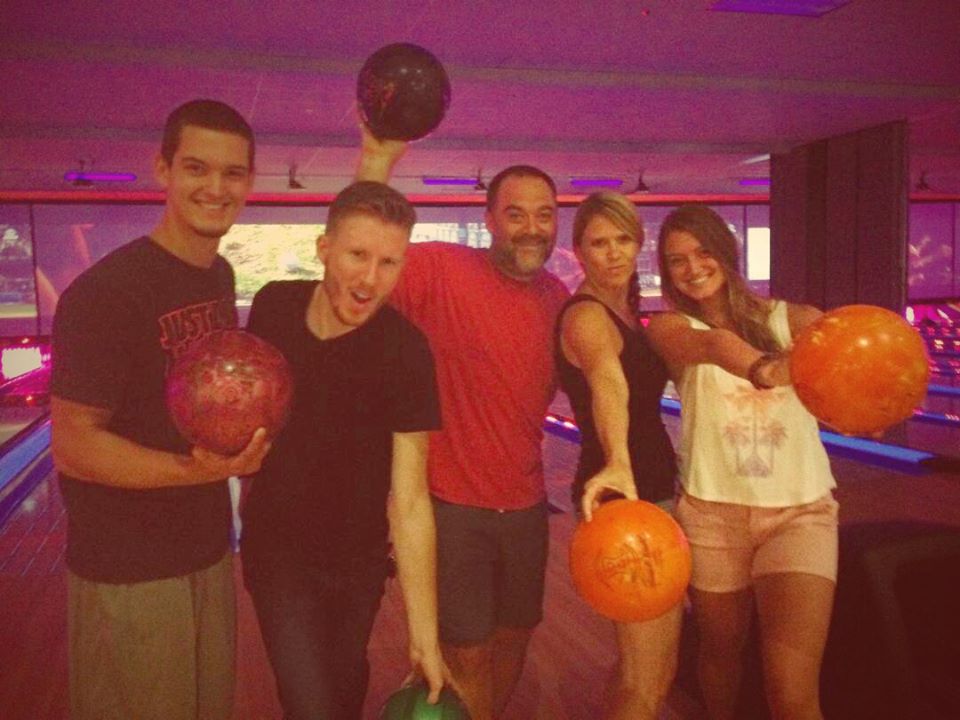 I am no doubt, one of the most blessed men on the planet! First of all, God gave me a drop dead, gorgeous wife who has stood by my side and walked with me through the many peaks and valleys of ministry, every step of the way. There is no way I could do what I do for The Lord, if it wasn't for Robin being the greatest helpmate and ministry partner a man could ever ask for. Secondly, He filled my life to overflowing with three wonderful children, who over the years have made me want to scream and celebrate, sometimes all in the same breath. My kids are all grown up now and one of my greatest joys is being able to spend quality time with them in this young adult season of their life. Hopefully, it won't be long and I'll have some little ones running around calling me "Grumpy". ;-)
I'm really just a simple man who fell in love with Jesus and ever since, I haven't been able to keep silent about the freedom and love and mercy and grace that He overwhelmed me with. If you're looking for a highly educated guy, you're not gonna find him here. It doesn't necessarily mean I'm stupid, it just means that I don't have any 'formal' training. But, make no mistake about it, where I lack in formal training, I have plenty of practical training. After placing my faith in Christ, at the age of 21 years young, I couldn't get enough of The Word. I sat under teaching and preaching at every opportunity I had. I engaged in personal studies, devotions, classical books written by men like D.L Moody, Charles Spurgeon and E.M. Bounds. I planned outreach events, mission trips and found myself following The Holy Spirit's lead in some, well let's just say, unique street evangelism tactics. The next thing I knew, I was called into ministry and God open every door that just doesn't seem to open for 'uneducated, ordinary men' like myself. I praise Him and am so grateful for all He has allowed me to do with Him and for His kingdom and I look forward with anticipation all that He has to come.
Whether you travel with us to foreign lands through our global missions initiative, bring me in to speak at a youth event or church wide revival, allow us to host your group for domestic missions at The Epicenter or just join me on Bourbon Street for some eye-raising street ministry, you will experience a power and passion that derives from a vibrant relationship with Christ! You can take one thing to the bank for sure, through the ministry of Battle Cry, you will never have to choke down the bitterness of empty, impotent, predictable religion.
Thank you for taking the time to browse through our site. I look forward to the possibility of partnering with you in doing some really sweet Jesus stuff soon!